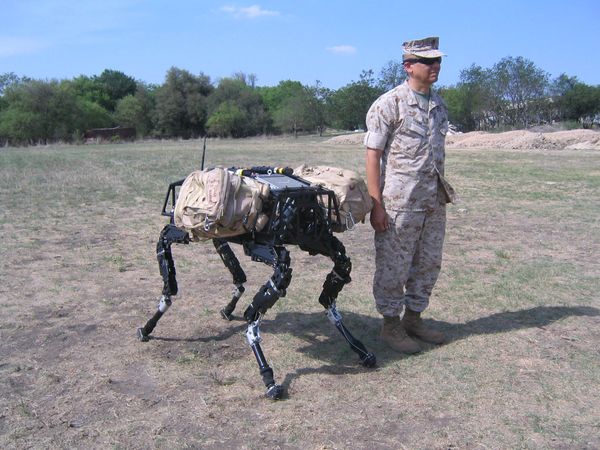 About
Ed Tovar
President and Chief Executive Officer
Ed recently retired as a Lieutenant Colonel in the United States Marine Corps Reserve after serving with distinction for 25 years. Originally from San Antonio, he graduated from the University of Texas at San Antonio with a degree in geology. He began his career in the petroleum industry working primarily offshore in the Gulf of Mexico.
During the lean years in the Oil and Gas Industry he joined the Marine Corps and was Commissioned a Second Lieutenant in 1987. He served as an Infantry Officer in three major conflicts (Operation Just Cause, Desert Storm and Operation Iraqi Freedom). After completing a tour in Baghdad, Iraq in 2003, he was selected to represent the Marine Corps as a Program Manager for the Defense Advanced Research Projects Agency (DARPA), followed by a tour at the Marine Corps Warfighting Laboratory (MCWL) in Quantico, Virginia through 2010. He was responsible for advancing and enabling innovative DARPA technologies on behalf of the Marine Corps that continue to this day.
InTechSys, LLC, was established in 2010 to generate ideas and to assist small and medium-sized companies in identifying emerging technologies, applications and opportunities with the Department of Defense (DoD), the Oil & Gas\Energy Industry and other commercial applications.
"We are a central force in establishing and promoting the State of Texas as a center for innovation and economic growth that will have an impact not only for our State and Country but also globally."
Publications, Presentations, Participation
Tovar, Ed K. Presenter\Panelist. Barriers for First Responders. AUVSI Annual Conference: Washington, D.C. 19 August 2011.
Tovar, Ed K. Presenter-Technology Transition: From the Battlefield to Local Law Enforcement, Lessons Learned. Small Unmanned Aircraft Systems (SUAS) Symposium. Johns Hopkins University\Applied Physics Lab. 28-30 June 2011.
LtCol Tovar, E.K. D. Lyons, Top Grunt. Marine Corps Gazette. January 2006.
Tovar, Edward. USMC Distributed Operations. Proceedings of DARPA Tech 2005.
LtCol Tovar, E.K. Demonstration at MCB New River, North Carolina to have a DARPA robot ("Big Dog") walk off under its own power from the back of a V-22 Osprey Tilt-rotor aircraft. Coordinated with Base Public Affairs personnel to photograph, conduct interviews and publish an article titled Rise of the Machines: DARPA Tests New Technology at VMX-22, MCAS New River by Lance Cpl. Meier, M. L. Defense Department Documents and Publications. 26 June 2006.
Professional Affiliations